The seventh season of Apex Legends, dubbed Ascension, is going to be the biggest one yet. Anticipation had been surging in the Apex community for a while, and now, the wait for a first look at the novelties of the upcoming season is almost over.
Respawn Entertainment announced the official Season 7 launch trailer today. Apex Legends' Twitter posted, "With World's Edge on the verge of collapse, the Apex Games need to find a new home... There's a whole new world on the horizon."
The launch trailer is scheduled to premiere tomorrow, October 28, at 8 am PT on Apex's YouTube channel. Fans can expect to get a preview of the next season's expansions. Perhaps the rocket on World's Edge will ascend to Olympus, a lush city floating in the clouds, where the Syndicate has found a new arena to run the Apex Games.
With World's Edge on the verge of collapse, the Apex Games need to find a new home. Tune in tomorrow at 8 AM PT to watch the Apex Season 7 Launch Trailer. There's a whole new world on the horizon…

📺 : https://t.co/pDDK3xH6HW pic.twitter.com/BLciJ96Rhz

— Apex Legends (@PlayApex) October 27, 2020
Also Read- Xbox Series X Won't Support This Feature on Devil May Cry Special Edition
Watch the expansions of Apex Legends Season 7 in tomorrow's launch trailer
Respawn recently revealed the first details about what's coming to the battle royale's seventh season. Ascension will introduce a wide range of content to Apex, including Horizon as the next Legend and a brand new Olympus map.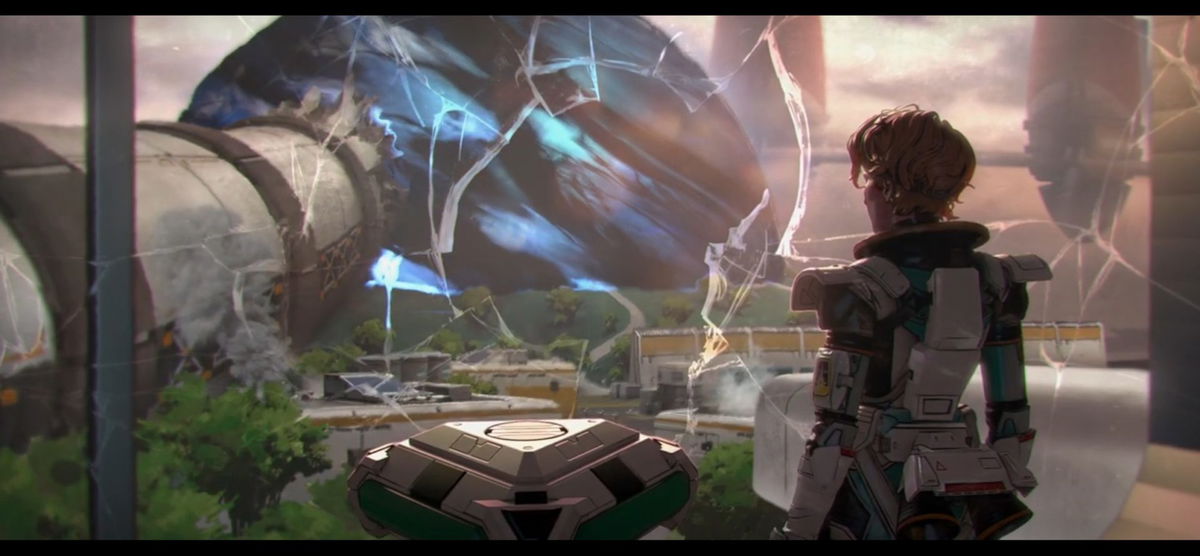 Although the latest Stories from the Outlands episode showcased Horizon's backstory, we are yet to witness the Scottish scientist's ability kit's powers. Tomorrow's launch trailer should provide a glimpse at Horizon's in-game abilities and showcase the landscape of her home city, Olympus.
The developer also confirmed the debut of a transport vehicle called the Trident in Apex's season seven. Olympus will be larger than the current maps, and the vehicle will help players and their teammates navigate the vast landscape faster. Therefore, fans can expect the Trident to pop up during tomorrow's season seven cinematic, indicating these vehicles' functionality in-game.
Besides that, Respawn often expands on the Apex Legends lore through its launch trailers. This sets up the stage perfectly for the next competitor, Dr. Mary Somers, to join the Apex Games in season seven.
More information about the upcoming season will arrive in the coming days with a gameplay cinematic and a battle pass trailer, following tomorrow's launch trailer. Season 7: Ascension goes live in Apex Legends on November 4, alongside the game's launch on Steam.
Also Read- Developers Announce Great News for PlayStation Exclusive God of War