The UFC and EA Sports are set to be partners for ways to come after a recent announcement grabbed attention. The companies have signed a 10-year extension deal that sees EA Sports as the UFC's official video game proprietor. The two have been working in tandem with one another for several years and have covered significant ground.
EA Sports Executive Vice President Cam Weber served as a spokesperson after the news of the extension broke. In a statement, he said
"We're thrilled to extend our more than 10-year partnership with the UFC as we continue to build one of the fastest-growing sports franchises in the world, based on the rapidly expanding sport of MMA," Weber said. "This agreement will allow us to push the creative boundaries of mixed martial arts video games and connect millions more around the world to the culture of the sport."
UFC x EA Sports: A step in the right direction
The newest release of the fight simulation video game by EA came in the form of UFC 4 that has been an overwhelming success. EA Sports aims to integrate the most realistic fight atmosphere coupled with the appropriate culture that surrounds the fight game.
UFC superstars Israel Adesanya and Jorge Masvidal graced the cover of UFC 4 to capture the essence of the current landscape. Not to mention, Daniel Cormier came through with updating the rankings and fighter statistics.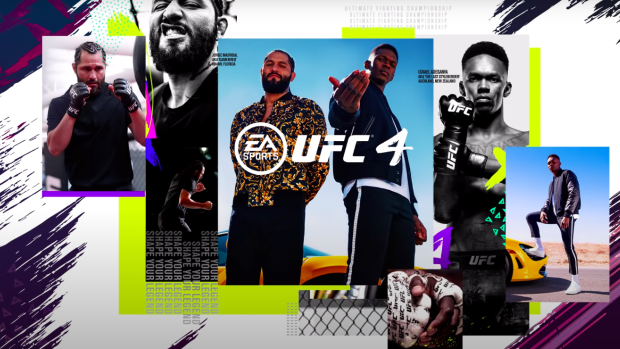 Chiefly, focus is given towards replicating the most authentic aspects of a UFC fight as well as the fighters themselves. The main features that elevate UFC 4 include grapple assist control, updated ground and pound mechanics, and takedowns. Not to mention a new fluid clinch system and additional striking variation.
The game has broken through the mainstream sphere much like other properties like NBA 2K and the FIFA Franchise. Moreover, the smashing success of the game shines through data acquired over extensive research.
A press released stated that fans played more than 64 million simulated fights during the game's launch week. This was a 125 percent increase over the previous installment, making it the most successful edition of the game.
Continue the conversation on the app, join other MMA fans on MMA Fans App